Bluewater Pools Cairns Swimming Pool Equipment.
Bluewater Pools Cairns exclusively installs the Zodiac range of pool products and are warranty agents for the region, ensuring that your pool has nothing but the best and latest of innovative equipment and after sales service.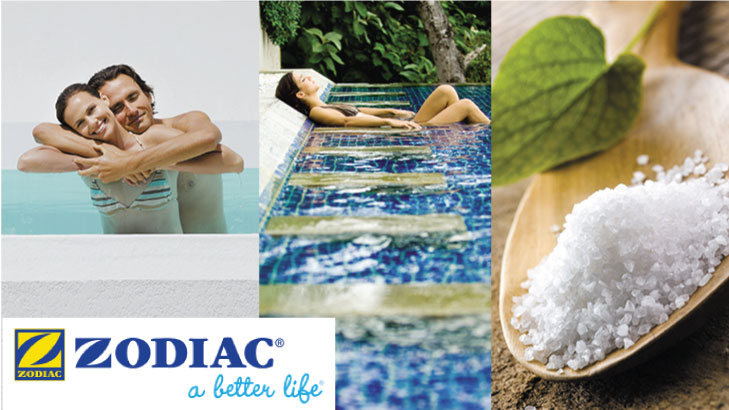 At Bluewater Pools we want to give you more time to enjoy your pool or spa, in a comfortable, safe environment. We're always working on sourcing new products that take the hassle out of pool and spa maintenance, or that increase your comfort and peace of mind.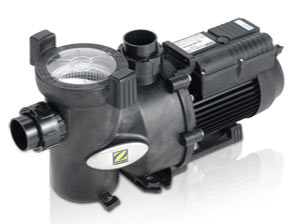 Swimming Pool Pumps
The swimming pool pump is the heart of the pool system.
The pump plays a critical role in keeping your pool in good health. It's role is to pump water in a continual cycle, from the pool through the filter and chemical treatment system (if installed) and back to the pool again via return lines in the pool wall.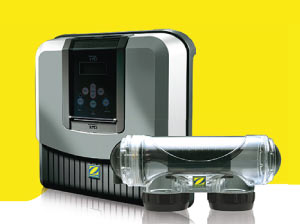 Pool Chlorinators
Bluewater Pools range of swimming pool chlorine generators (also referred to as salt water pool chlorinators) create their own chlorine in the pool water, meaning you don't need to add chlorine to your pool manually.
Using our great range of chlorine generators means you no longer need to purchase, transport, store or manually add chlorine as part of your routine maintenance.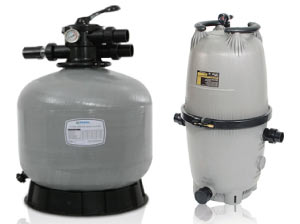 Swimming Pool Filters
There are many different types of filters from simple cartridge filters right through to the largest of sand filters. Your Blue Water Pools swimming pool will come as standard with the best filter to suit your new swimming pool.
There is no standard filter as each application is individual. Our expert team will advise on the correct one.
Swimming Pool Cleaners
Bluewater Pools provide one the most extensive range of pool cleaners in Australia . The range consists of the latest robotic, suction and pressure pool cleaners.
An automatic cleaner takes the hard work out of owning a pool. Just ask us about our optional range of Pool Cleaners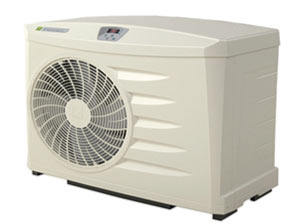 Swimming Pool Heaters
Zodiac heat pumps are amongst the most energy efficient available without compromising on the heating performance. Available in a wide range of sizes and models to suit most pools and budgets.
Zodiac heat pumps use the same principle as reverse cycle air conditioners. Which makes them a very cost effective method to heat your pool.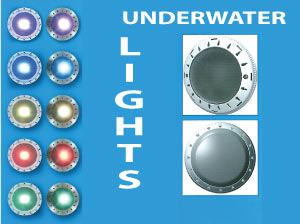 Underwater Pool Light
The ambiance created at night with the Spa Electric range of underwater pool lighting is spectacular. From a simple one colour to a multi coloured variety the effect is amazing and they can be controlled by a truly remarkable remote control unit from up to 30 meters away.